I have many friends and family members that dropped out of high school.  Later in life many of them went back and got their GED.  Many of these people are smart and very successful- homeowners and great parents.  However I would say the majority of them have a dirty little secret: they unfavorably compare themselves with others that have a diploma or college degree.  Lots of these people I know are insecure and don't feel they are smart enough for a big promotion or top success in their careers.  I'm here to tell you that the past does not equal the future- and the fact you dropped out of school for whatever reason does not limit your future forever.  Believe me- I know many, many college graduates that feel entitled to success without really working hard; somehow they feel like just because they got their degree that the world owes them a great paycheck and life. My friends the reality is that life gives you what you're willing to fight for.  As such I know many people that don't have their GED that are doing better than people with degrees.  Why is that? It's because you have to work hard to have a great life and sometimes that insecurity you may have about not completing your education drives you to work hard- leading to more success than someone who is "waiting" for success to show up.  So if you don't have your GED yet make sure to finish that part of your life and improve your education as it will open up more doors of opportunity.  However never, ever put yourself down or think less of yourself because you don't have your GED yet. Remember your educational level is not what counts the most in life – it's your character and drive that will determine your life long success(things they don't teach at college).
You Will

Not Learn

Math Without

Practicing


Watching The Lesson Videos Are Not Enough!
THE LEARNING MATERIALS YOU NEED TO UPGRADE YOUR MATH SKILLS FOR THE GED!
Don't Waste Time And Start Building The Math Skills You Need For The GED!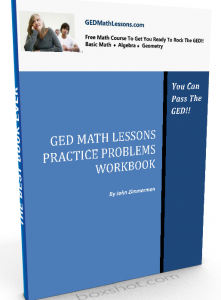 Taking my free GED math course is a big step to help you prepare for the GED. The course will help you learn core middle and high school math skills but you also need to do your part and practice! As such I created a workbook for this course that is designed to give students practice problems and solutions to strengthen their skills. In order to truly master math concepts you must practice a wide variety of problems. This workbook is an extremely valuable supplement that all students using GED Math Lessons should have.
* 357 pages
* Basic Math
* Algebra
* Geometry
A Workbook Designed To Help You Build Your GED Math Power!
Complete Problem Sets Designed To Build Up Your Skills Step-By-Step!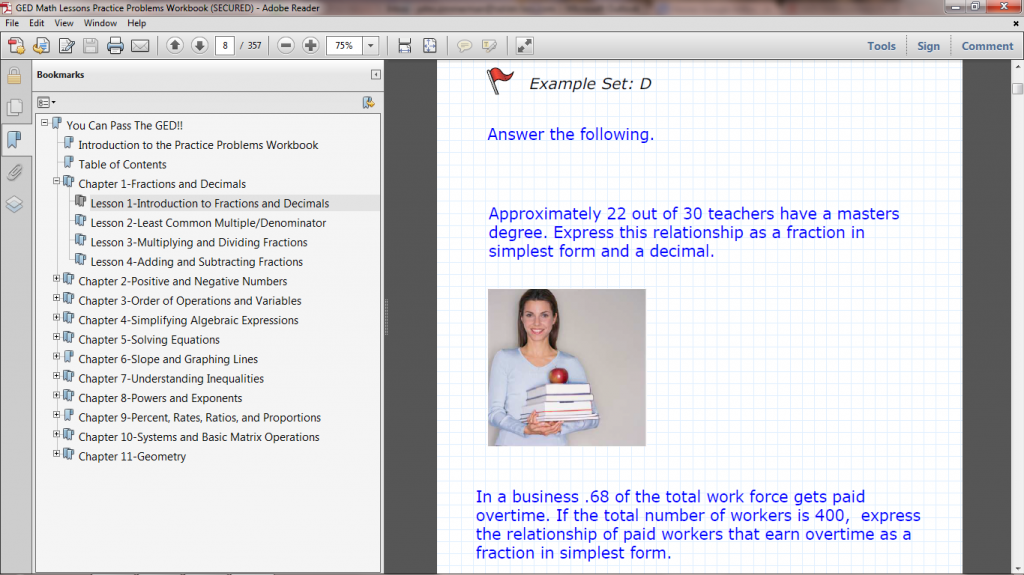 Along With The Problem Workbook, You'll Get An Easy To Understand Self-Teaching, Detailed Math Notes For The GED!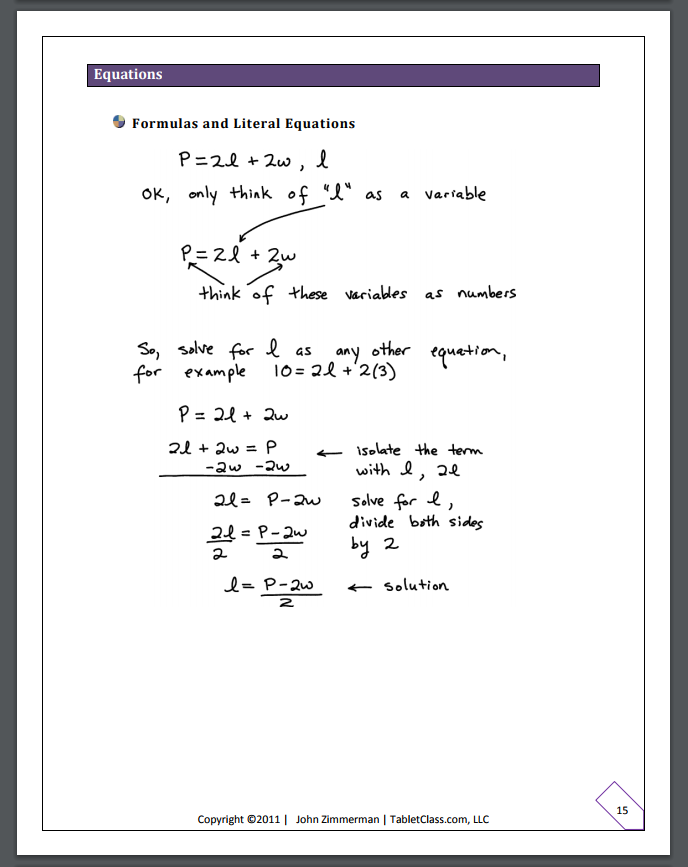 GED Math Concepts Explained In A Step-By-Step Way!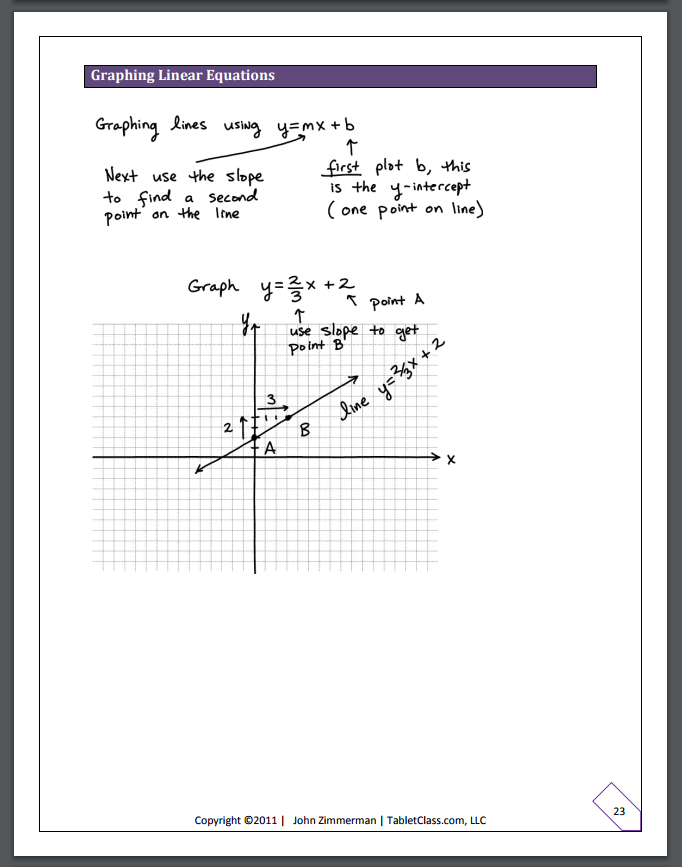 This Package Deal Also Comes With My eBook That Explains The Best, Most Effective Way To Study For The GED!
Take A Big Step Forward In Passing The GED!