Meet The Teacher- John Zimmerman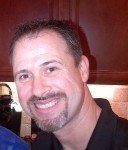 As a credentialed and experienced math teacher/tutor I have dedicated years to helping students of all ages succeed in mathematics.  I have extensive experience in analyzing student problems and developing effective individualized learning plans.  Life has taught me that anyone can succeed with the right plan and encouragement. What makes me a highly effective teacher is my ability to engage students and teach them in a language they understand- my students really do enjoy working with me.  Moreover when I commit to a helping a student I commit 110% because I truly care.  In addition to my coaching program I have also developed a powerful online math learning system, www.TabletClass.com– my onlines courses are used and loved by many all over the world!
Formal Experience/Education:
* BA Mathematics
* Masters Degree in Educational Technology
* Middle and High School Math Teacher Experience
* Experience with Special Needs Students
* Business, Corporate and Management Experience
* US Navy Officer/Leadership and Development Skills
* US Marine Corps/Leadership and Development Skills
* Business Owner
My Teaching Style
When I work with a student I want to impact more than just their math skills. My goal is to develop students into powerful, energetic math problem solvers. Years of experience have taught me that students learn best when they feel great about themselves; so I use a lot of positive reinforcement to build up my students confidence and motivation.  The result is a powerful positive feedback loop that looks like this:
1. This person says I can do it
2. Oh yes, maybe I can do a little- I just got this problem right
3. I feel better- a little less anxious
4. Math is not so bad; let's do some more
5. Ok I'm kind of getting it- I guess I'm better than I thought
6. Hey, I'm actually not that bad at math (maybe I'm pretty good)
7. Teach me more
8. Nice!  I can handle learning math at this level and future levels…
I Know You Can Pass The GED – NEVER QUIT!
You Will

Not Learn

Math Without

Practicing


Watching The Lesson Videos Are Not Enough!
THE LEARNING MATERIALS YOU NEED TO UPGRADE YOUR MATH SKILLS FOR THE GED!
Don't Waste Time And Start Building The Math Skills You Need For The GED!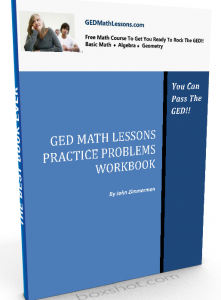 Taking my free GED math course is a big step to help you prepare for the GED. The course will help you learn core middle and high school math skills but you also need to do your part and practice! As such I created a workbook for this course that is designed to give students practice problems and solutions to strengthen their skills. In order to truly master math concepts you must practice a wide variety of problems. This workbook is an extremely valuable supplement that all students using GED Math Lessons should have.
* 357 pages
* Basic Math
* Algebra
* Geometry
A Workbook Designed To Help You Build Your GED Math Power!
Complete Problem Sets Designed To Build Up Your Skills Step-By-Step!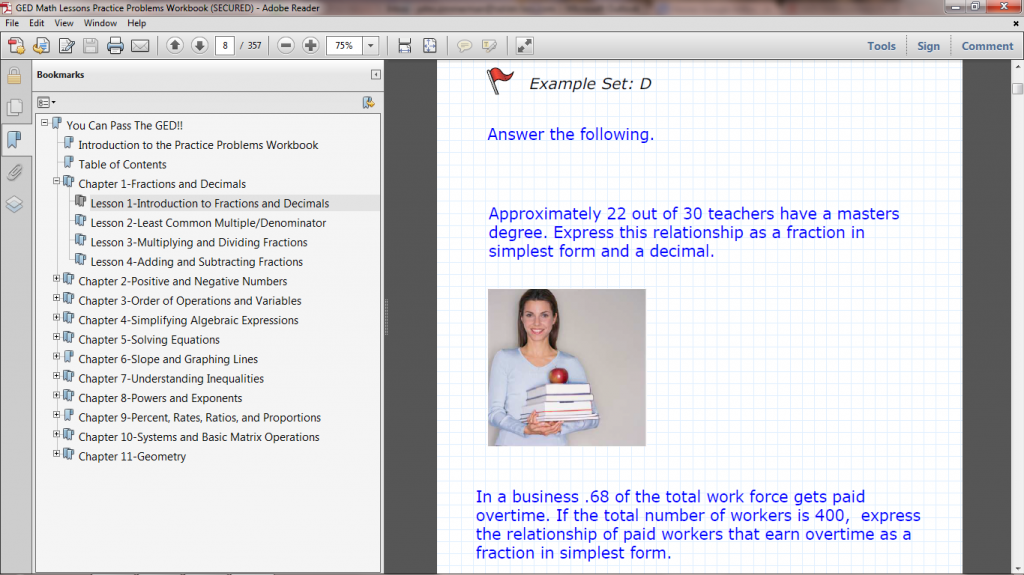 Along With The Problem Workbook, You'll Get An Easy To Understand Self-Teaching, Detailed Math Notes For The GED!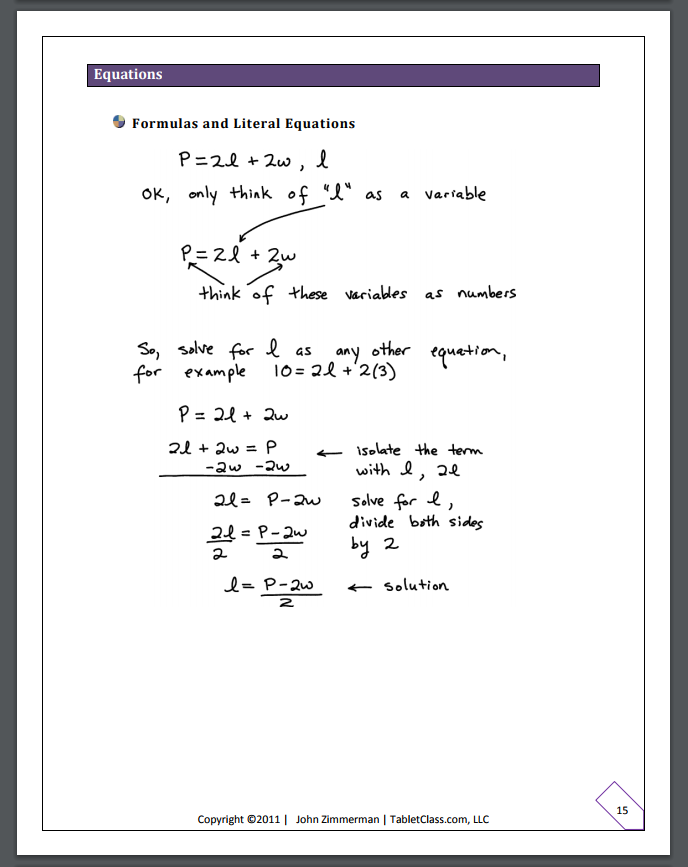 GED Math Concepts Explained In A Step-By-Step Way!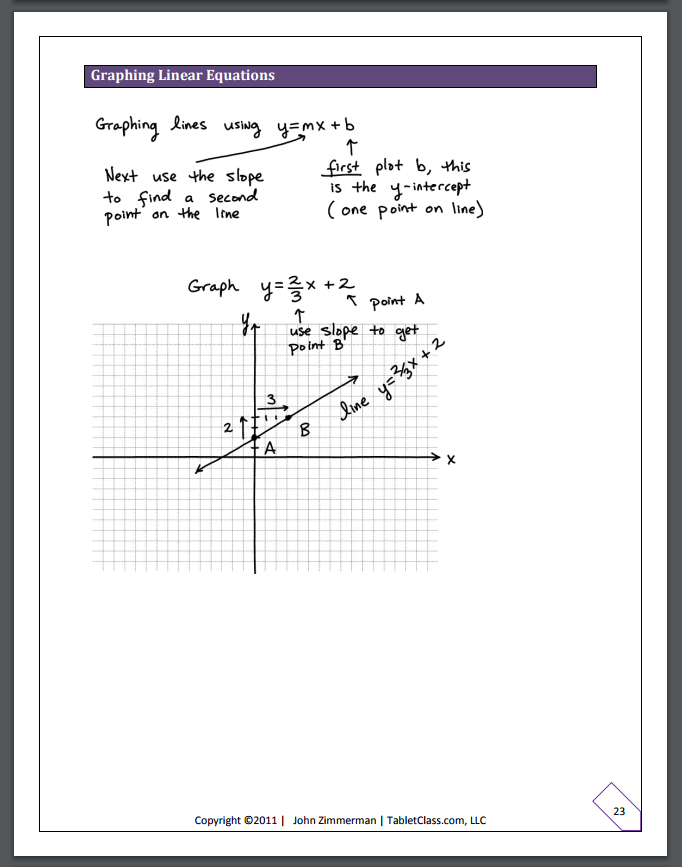 This Package Deal Also Comes With My eBook That Explains The Best, Most Effective Way To Study For The GED!
Take A Big Step Forward In Passing The GED!