The most valuable thing we "own" is our time.  Once we spend our time no amount of money can replace it so it's truly the most valuable part of our life.  Unfortunately, many people waste their time on activities that will not help them reach their goals- like passing the GED exam.  Try this experiment: write a quick list of the main things you did yesterday, last week, last month or last year- where was most of your time spent?  Did you spend a lot of time improving your health or education?  How about spending a lot of quality time with your kids? How many hours did you study for the GED last month or last year? The easiest thing we all do is make excuses on why we did not invest our time into actions that will really impact our life in a long term positive way.  Don't be caught in the trap of not paying attention or putting important things off because they will never get done.  The most critical thing you can do to improve your life quickly is to get control of your time- this habit really is the secret to success.
You Will

Not Learn

Math Without

Practicing


Watching The Lesson Videos Are Not Enough!
THE LEARNING MATERIALS YOU NEED TO UPGRADE YOUR MATH SKILLS FOR THE GED!
Don't Waste Time And Start Building The Math Skills You Need For The GED!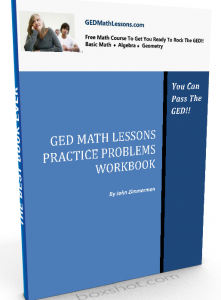 Taking my free GED math course is a big step to help you prepare for the GED. The course will help you learn core middle and high school math skills but you also need to do your part and practice! As such I created a workbook for this course that is designed to give students practice problems and solutions to strengthen their skills. In order to truly master math concepts you must practice a wide variety of problems. This workbook is an extremely valuable supplement that all students using GED Math Lessons should have.
* 357 pages
* Basic Math
* Algebra
* Geometry
A Workbook Designed To Help You Build Your GED Math Power!
Complete Problem Sets Designed To Build Up Your Skills Step-By-Step!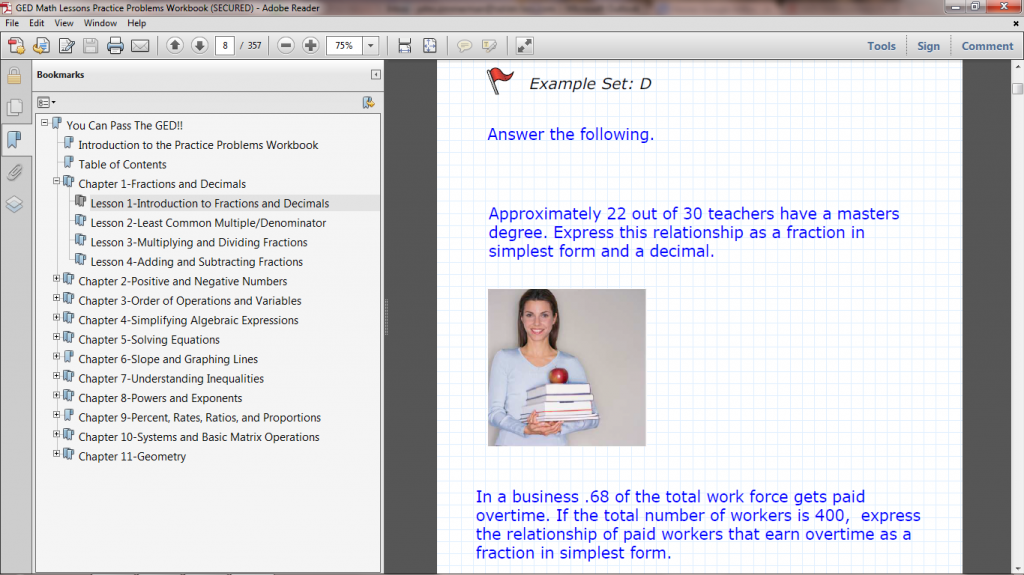 Along With The Problem Workbook, You'll Get An Easy To Understand Self-Teaching, Detailed Math Notes For The GED!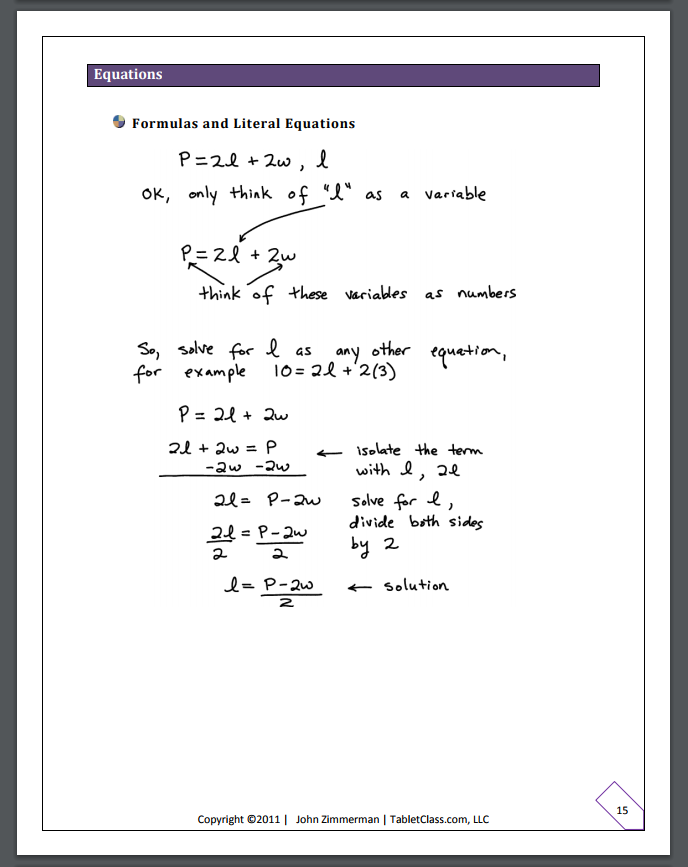 GED Math Concepts Explained In A Step-By-Step Way!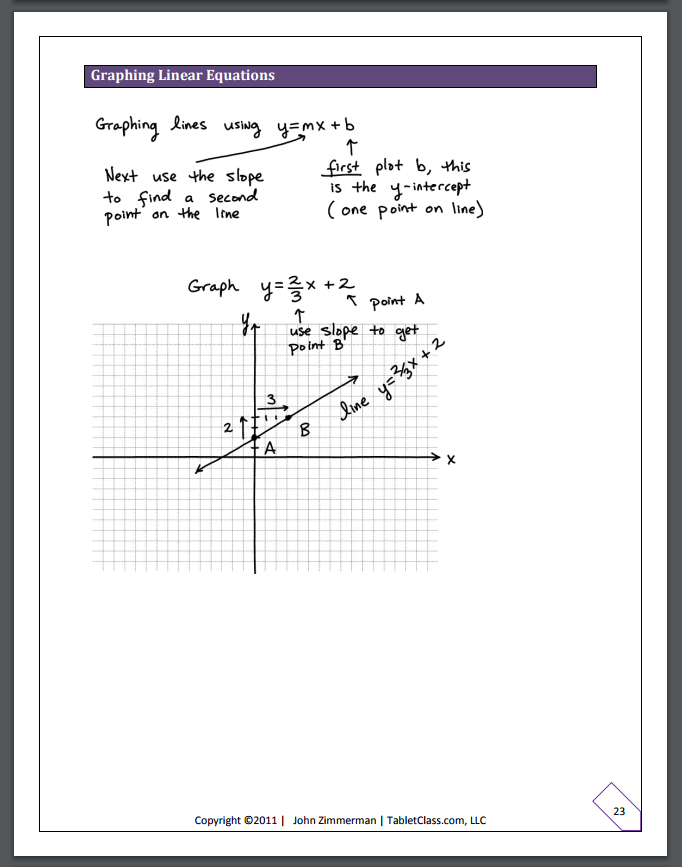 This Package Deal Also Comes With My eBook That Explains The Best, Most Effective Way To Study For The GED!
Take A Big Step Forward In Passing The GED!