I know many of you believe that getting your GED is out of reach of your abilities.  Deep down inside you think it's impossible to learn everything you need to know for the GED- it's just too much information.  I can understand that for some of you getting your GED is like winning the lottery- a dream that will never come true.  However I'm telling you that you can pass the GED but you need to change your focus.  I was reading a story about Will Smith the actor.  When he was a kid his Father tore down a big brick wall and told Will and his brother to rebuild it.  This seemed like an impossible task as Will and his brother were like 11 years old. Their Father said "don't focus on building a huge wall- just focus on laying a brick as perfectly as you can".  As Will and his brother focused on laying perfectly set bricks after a year and a half they had a wonderful new wall- done right as the bricks were set perfectly in place.  You need to learn from Will Smith- don't focus on passing the GED; focus on mastering a new topic each day.  Organize your learning in small chunks and focus on improving a little every day.  I can assure you that the secret to your success will always be changing your focus and attitude.  Lastly I have been in education for a long time and I truly believe that ANYONE can pass the GED if they want too bad enough- so never give up on getting your GED…you deserve it..
You Will

Not Learn

Math Without

Practicing


Watching The Lesson Videos Are Not Enough!
THE LEARNING MATERIALS YOU NEED TO UPGRADE YOUR MATH SKILLS FOR THE GED!
Don't Waste Time And Start Building The Math Skills You Need For The GED!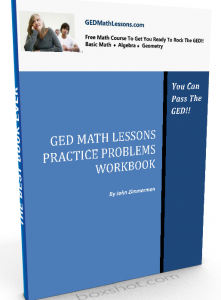 Taking my free GED math course is a big step to help you prepare for the GED. The course will help you learn core middle and high school math skills but you also need to do your part and practice! As such I created a workbook for this course that is designed to give students practice problems and solutions to strengthen their skills. In order to truly master math concepts you must practice a wide variety of problems. This workbook is an extremely valuable supplement that all students using GED Math Lessons should have.
* 357 pages
* Basic Math
* Algebra
* Geometry
A Workbook Designed To Help You Build Your GED Math Power!
Complete Problem Sets Designed To Build Up Your Skills Step-By-Step!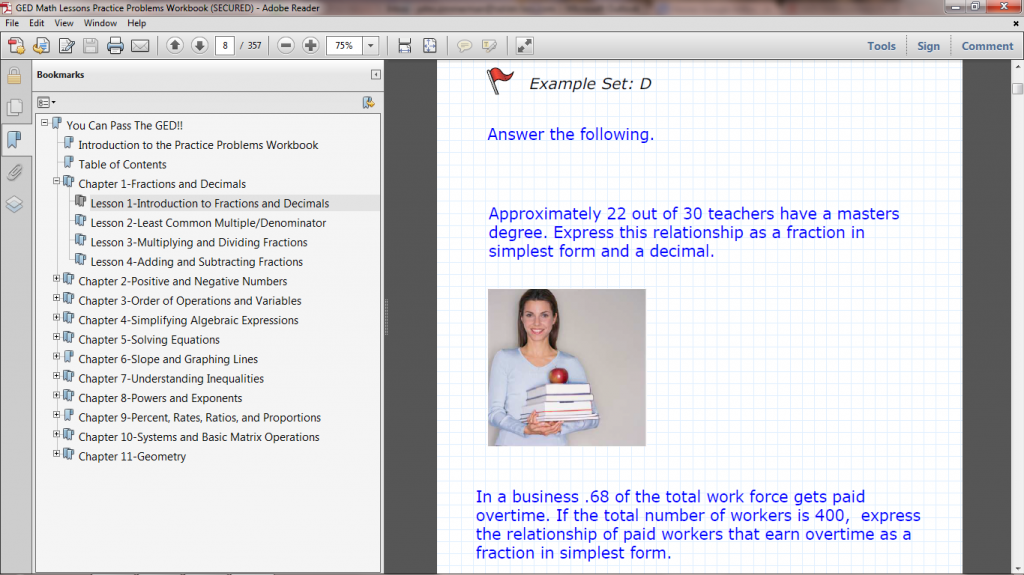 Along With The Problem Workbook, You'll Get An Easy To Understand Self-Teaching, Detailed Math Notes For The GED!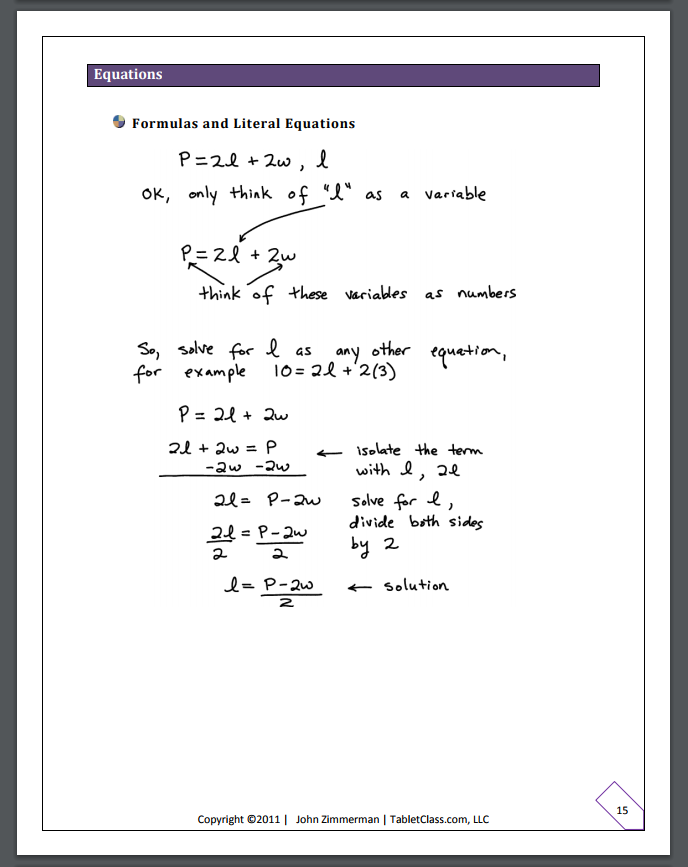 GED Math Concepts Explained In A Step-By-Step Way!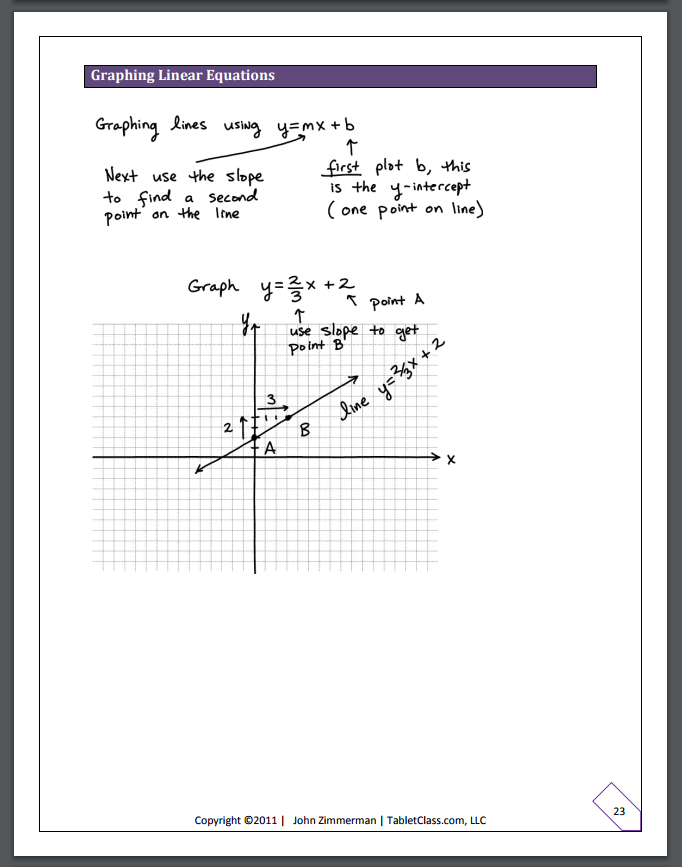 This Package Deal Also Comes With My eBook That Explains The Best, Most Effective Way To Study For The GED!
Take A Big Step Forward In Passing The GED!